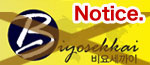 It turned out that there was a company (Biyosekkai) that had sold fake Matsuzaki goods at Korea.
We DO NOT guarantee any item except the one purchased at our official agencies. Please purchase qualified Matsuzaki items at our official agencies.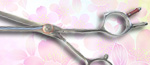 From Matsuzaki an entirely innovative scissor especially created for Stroke Cutting has been launched!!
In development for over two years collaborating with our cosmetologists working and reworking the idea and several prototypes until finally it was found, the "Stroke Leead." Please experience the feeling of the scissors dancing in your hand, and the hair fluttering like cherry blossoms…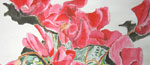 We Matteck Matsuzaki have many kinds of activities in order that the employees motivate their sencitivity for producing scissors. The theme of this time: the drawings by voluntary from the employees.